About Lisa Blout and The Resource Group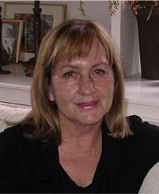 Lisa Blout has over 30 years experience in human services and education in both policy and operational roles and 17 years of experience as a consultant in health care and related fields.
Ms. Blout held several positions as a senior state official within Massachusetts state government, beginning in 1981. She was Assistant Secretary of Administration and Finance from 1986-1989 and 1990-1993. As Undersecretary of Education for the Commonwealth (1993-1996), she led several efforts as part of the implementation of education reform, notably charter schools and school-to-work.
In 2002, she started her own consulting practice in order to focus on community health care and behavioral health services. Serving over 40 current client organizations, she has raised over $92 million in annual grant funding and a grand total of over $200 million over 10 years.
Ms. Blout holds a Bachelor of Arts degree from Sarah Lawrence College and a Master of Science degree from the Heller School for Advanced Social Policy Research at Brandeis University.